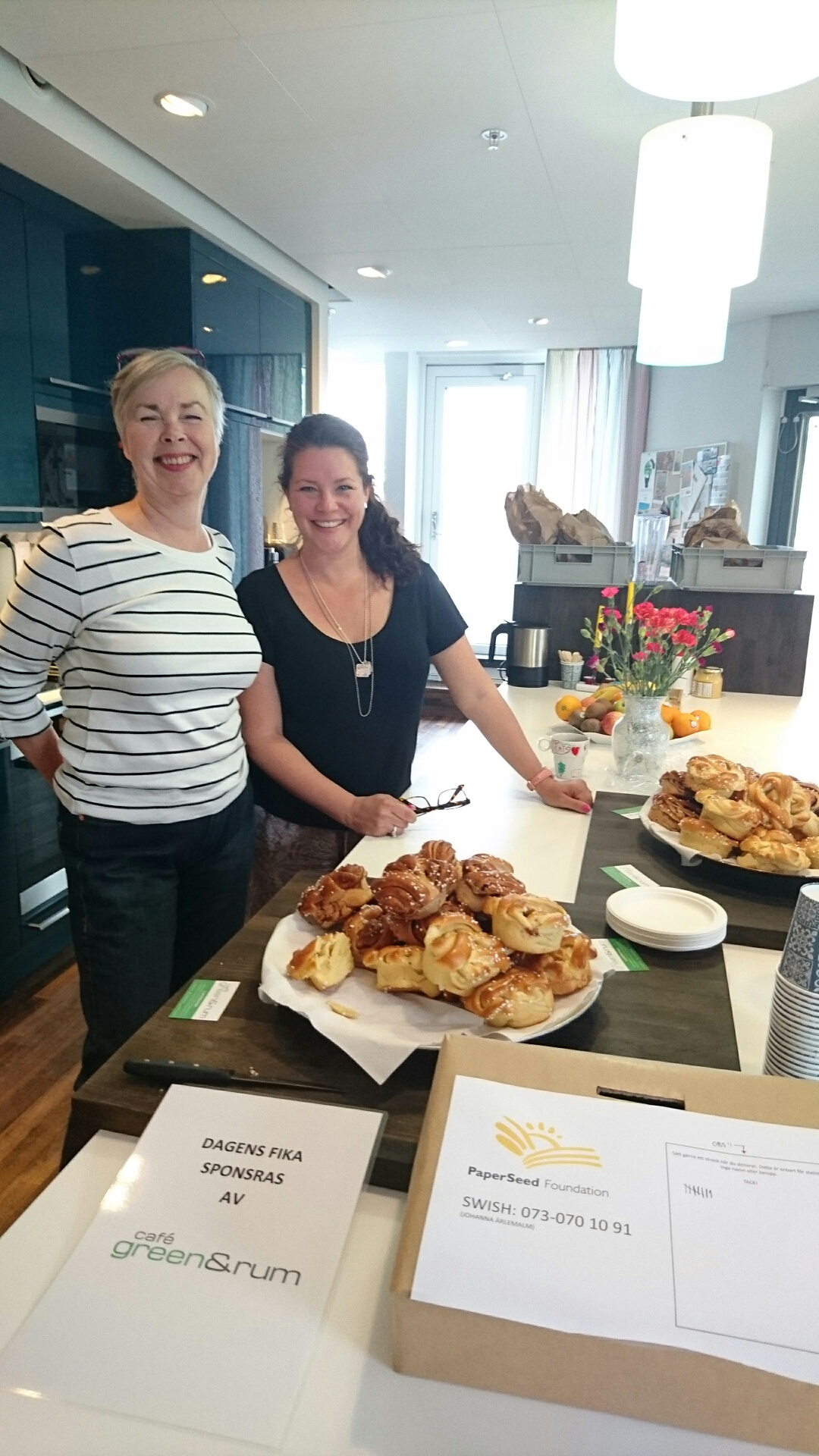 PaperSeed Gothenburg is a group of dedicated CellMark employees who donate their time to making positive change for young people near the Gothenburg office in Sweden. Current members include Andréas Larsson, Johanna Packendorff, Linnea Lundblad and Ulrika Haraldsson.
An example of their work includes:
-After-Work Gathering and Auction, raising funds to benefit PaperSeed Foundation while creating a fun social gathering for friends and colleagues in the Gothenburg office.
-International Day of Literacy Book Drive, collecting books for children in need.
-Support for Läxhjälpen: Läxhjälpen is a Swedish non-profit foundation that provides free homework help to struggling students. PaperSeed Gothenburg sponsors Läxhjälpen with 50,000 SEK annually.
-PaperSeed Day Projects: PaperSeed Gothenburg offered their coworkers an amazing six different activities for PaperSeed Day 2016, which enabled people to participate at any level they could. Activities included a sports equipment drive at the office, taking fika with refugees, grounds beautification, and cleaning & organizing two different NGO thrift shops.